Validate your new molecule designs against existing knowledge
Now that you've made a record of your idea(s), you may wish to first validate them yourself as much as you can, before sharing with the rest of the team. With a fully customizable GUI, Torx Design delivers the most relevant, up-to-date information and metadata in one single, easily-accessible place as you edit your molecule in real time. This includes highlighting similar compounds in the company portfolio, that have either been attempted previously or are currently in progress. Knowing which molecules have been successful (and just as importantly, which molecules have been unsuccessful), ensures that you waste no unnecessary time or resources in the lab.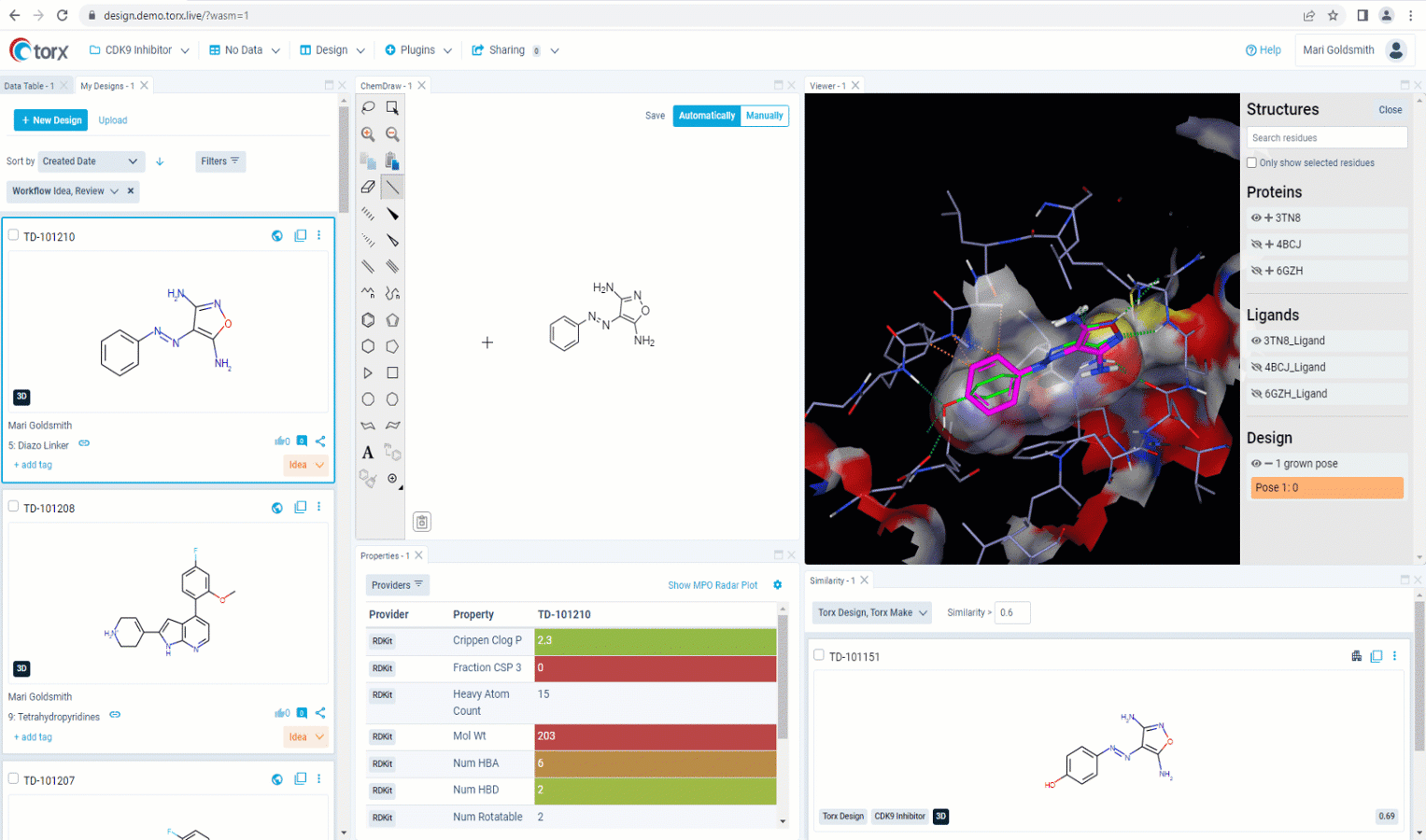 Figure 2. See relevant information highlighted in real time as you sketch new molecules in Torx Design, including similar molecules that have been previously attempted (in red).
Within each organization, is a legacy of information spanning years. So that you can truly benefit from this wealth of information, Torx ensures that all existing knowledge is captured securely in a single web browser, even after team members have moved on. This information is readily accessible at your fingertips, as opposed to the traditional time-consuming approach of manually trawling through libraries and databases.