Events
Torx Make: Real-time collaboration between Biotech and CRO for simplified communication and workflow management


Date
Date: Tuesday June 27th, 2023
Time: 4pm BST / 11am EDT / 8am PDT
Duration: 45 minutes
Format: Webinar
Abstract
The cloud-native Torx platform is the only complete DMTA (design-make-test-analyze) solution on the market. It provides chemistry teams with a centralized location to create, share and manage compounds, synthesis and biological testing.
Torx Make, available as a standalone module can be used to facilitate secure, real-time dialogue between biotech companies and CROs (contract research organizations) around the world, bringing enhanced features to optimise and simplify processes while maximizing budgets. A spring release saw new elements including a "Time in status" filter to enable a real-time view of how compounds are progressing through the workflow. This enables medicinal chemists to quickly identify bottlenecks in their DMTA cycle times which are lost in traditional Excel or PowerPoint based CRO communication and management systems.
Join us on June 27 for an informative webinar where Torx Application Scientist Simon Lanceron, will discuss how Torx Make can revolutionize the Biotech/ CRO relationship to enable complete tracking and management of synthesis projects.
If you're unable to attend, request a demo to see how you can inspire your research teams to work together and deliver faster.
About the presenters
Simon Lanceron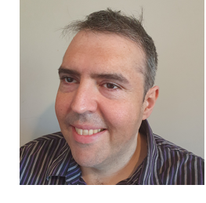 Simon has over 12
years' synthetic chemistry experience across industry and academia, including over 8 years as an insourced Contractor (Kelli Services) and CRO 
employee (AMRI), working in close collaboration with Eli Lilly Medicinal, Scale up and Analytical Chemistry teams. During his time on the Eli Lilly site, Simon worked on individual projects before moving onto an independent synthetic hub team that operated on multiple projects at different stages simultaneously. Now, as an Application Scientist at Torx Software, Simon focuses on Torx Make™ and Torx Test™.