Presentation: Connecting chemistry with AI and Machine Learning: DMTA in the Lab of the Future'
Date: 17th May 2022
Time: 12:40 - 12:55 EST
Location: Pharmaceutical R&D Informatic Track
Exhibition Booth: 215
Abstract 
Connecting chemistry with AI and Machine Learning: DMTA in the Lab of the Future
Medicinal chemists now have access to more information than ever, paving the way for more innovative drug design and better outcomes. This can include historical project findings and published literature, as well as data from an increasing number of sophisticated Artificial Intelligence and Machine Learning (AI/ML) models.
AI/ML in particular offers an alluring prospect of improving the drug discovery process, by providing a quick way to identify promising new candidates for a given therapeutic area. To make the most of this advancement, there needs to be a smooth interface between the outputted data and the chemists using said data. These chemists have the necessary insight to triage and prioritize the predictive results for synthesis, and progress synthesized compounds to testing and analysis, i.e., proceed through the ubiquitous Design-Make-Test-Analyze (DMTA) cycle.
Here we present Torx®, a platform to revolutionize information capture and delivery in drug discovery. Torx connects teams and data across the entire DMTA cycle in a centralized web browser to drive collaboration and productivity. We will explore how medicinal chemists use Torx to seamlessly access predictive data in the context of all other relevant information, to ensure that only best candidates are selected, as well as communicate priorities and assignments clearly and securely to CROs to deliver results faster.
Meet the team 
Tim Cheeseright, Chief Executive Officer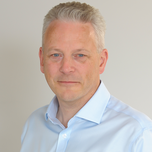 Building on a DPhil in synthetic chemistry and industrial experience in medicinal and computational chemistry, Tim has been delivering cutting edge solutions to drug discovery organizations for 20 years. His drive to streamline processes and shorten development times for chemistry assets led to the founding of Torx® Software.
If you would like to arrange to meet with us, please complete the following form and we will be in touch to confirm availability. 
Bio-IT World Conference & Expo
Date: 16th - 18th May 2022
Location: Hynes Convention Center 900 Boylston St, Boston, MA 02215
Exhibition Booth: 215
The Bio-IT World Conference & Expo is the world's premier event showcasing the technologies and analytic approaches that solve problems, accelerate science, and drive the future of precision medicine. For over 20 years, the Event has united a community of leading life sciences, pharmaceutical, clinical, healthcare, informatics, and technology experts in the fields of biomedical research, drug discovery & development, and healthcare from around the world.
During May 16-18, 2023, the Bio-IT World Conference & Expo will return to the Hynes Convention Center in Boston (with a live virtual stream as well) and once again host the conversations that connect people, ideas, and opportunities that are advancing research and innovation. Join your peers for updates from inspiring keynotes, more than 190 presentations, and 3 days of interactive discussion.