News
A day in the life of a chemist: Working with external collaborators and CROs
Chemists often work collaboratively across organizations on discovery projects, with multiple stakeholders working on complex, novel ideas. Partnering with other groups or CROs has enormous benefits, which is why modern discovery projects often involve multiple organizations with individual specialties. This allows rapid access to expert knowledge and streamlined workflows without the initial overhead of building a new, specialized team internally. Ultimately, this increases the cost effectiveness of drug discovery projects, and brings new therapies to market more quickly. However, clear, effective, and secure communication between organizations using traditional channels can be a major bottleneck to productivity.
Torx® revolutionizes the way that teams and organizations work together to accelerate the small molecule discovery process, by enabling real-time meaningful dialogue.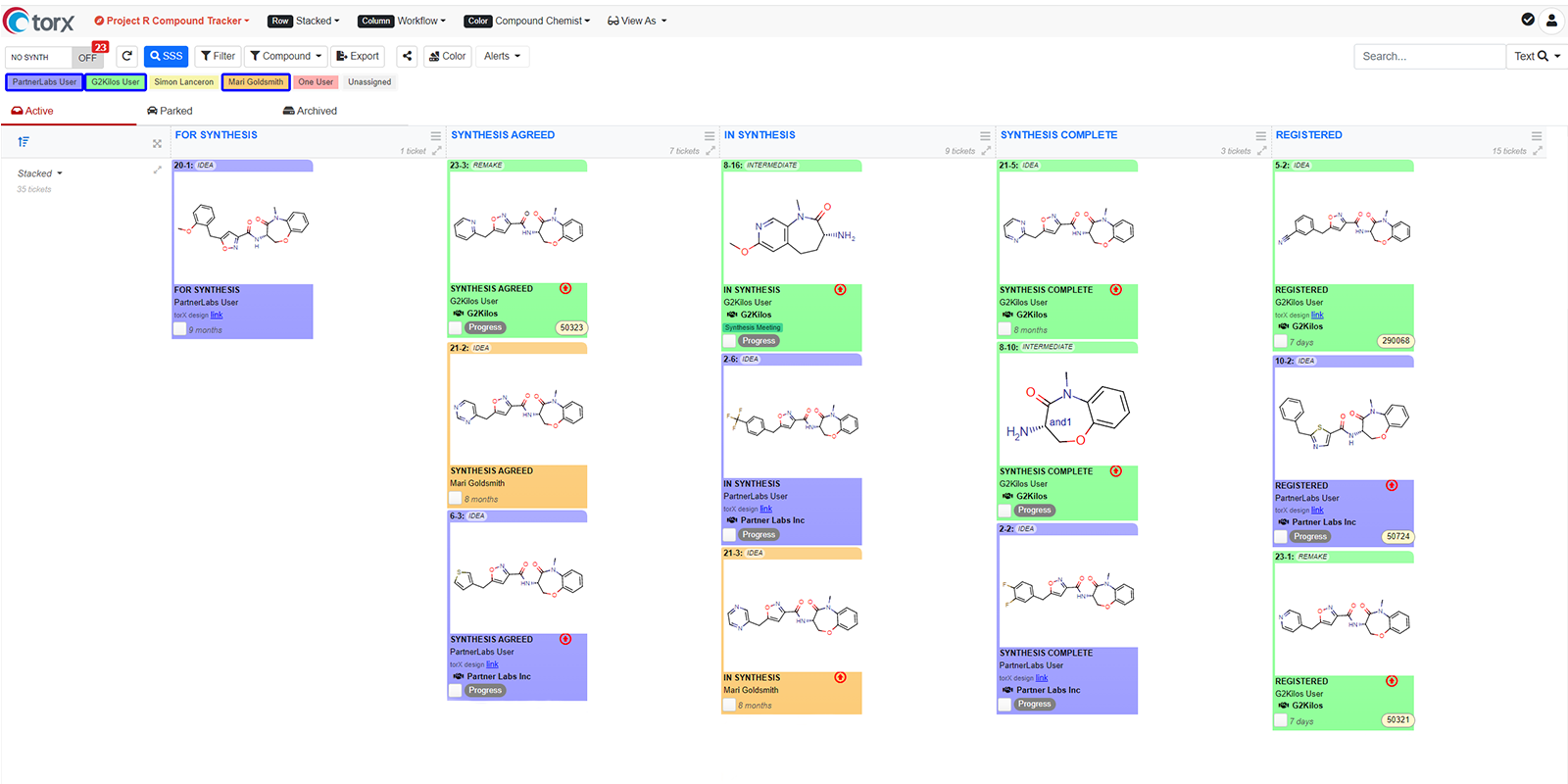 See a top-level view of synthetic progress across all projects in Torx Make, identifying which compounds are assigned to internal scientists and which are assigned to CROs.