News
CEO end of year's message 2021
2021 has been a significant year in the life of Torx™ with the launch of the final two modules, Torx Test™ and Torx Analyze™, closing the loop with Torx Design™ and Torx Make™. We are delighted to have created a single platform to manage chemistry across the DMTA cycle. Using Torx, you design new molecules against a hypothesis, track them as individual or collections of compounds through a synthesis workflow and a testing regime, wherever those are located, and bring the data back into design to understand the outcomes and inspire the next iteration. Uniquely, Torx offers the option to benefit from a single module or the whole platform.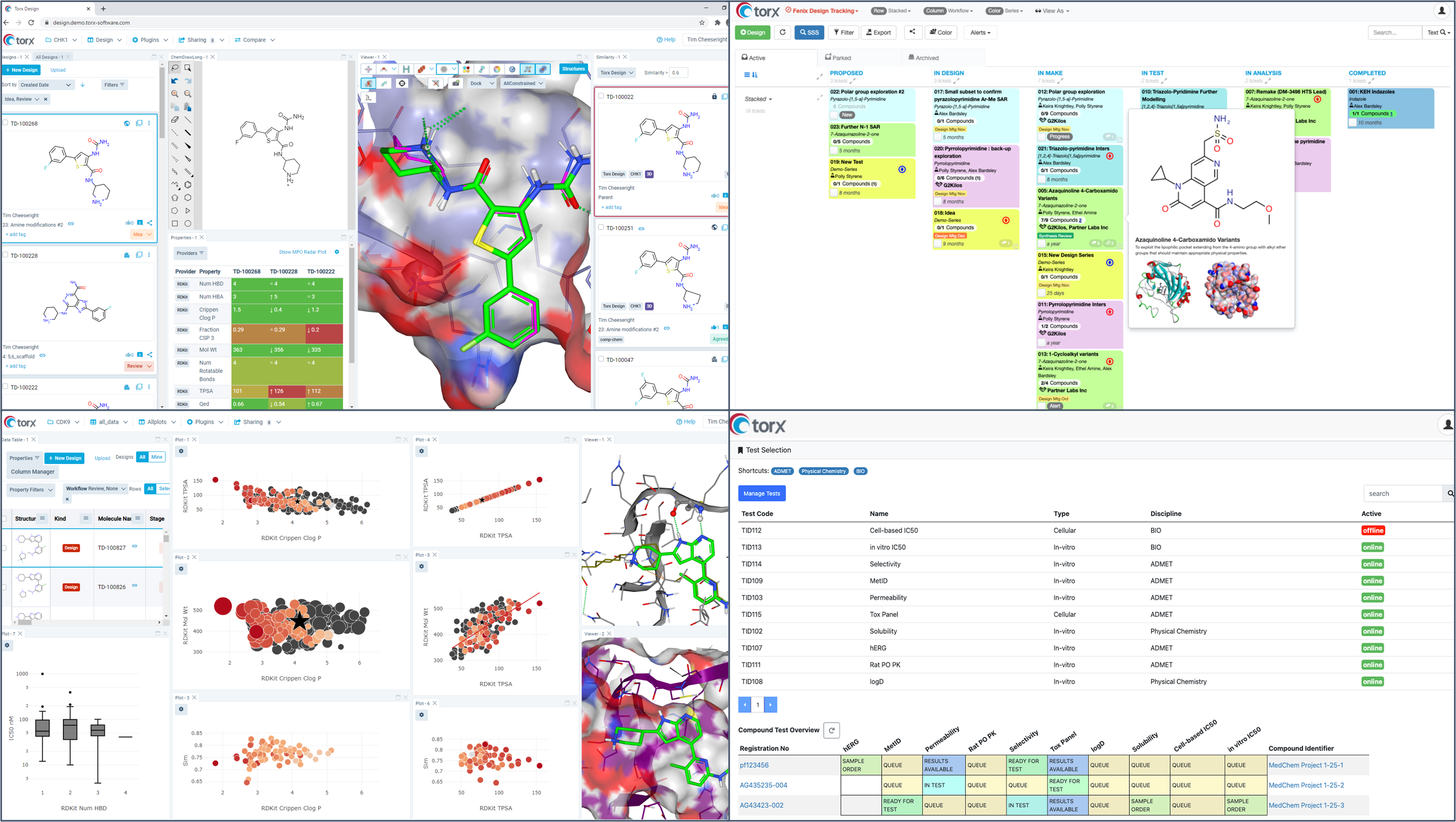 Figure 1: (Clockwise from top left) Dedicated modules for Torx Design, Torx Make, Torx Test and Torx Analyze work in synergy to deliver a complete drug discovery solution.
The complete platform will revolutionize the delivery of information across the DMTA cycle in the same way as electronic lab notebooks changed the recording of experiments for synthetic chemists.
Connecting with our customers
2021 has seen us welcome many new customers onto the platform. Thank you for joining us and for the many new ideas, suggestions and improvements that you have made to the Torx platform. I wish that we could have met face-to-face and I hope that 2022 will be the year that we return to meeting in person.
In the meantime, we are continuing our regular webinars. This series has featured live demonstrations of the Torx platform and explored how it supports medicinal and computational chemists, and research managers to accelerate their drug discovery platforms through improved communication and information delivery. If you missed any of our past webinars but are interested to learn more, you can request a recording.
The Torx team
I want to take this opportunity to thank the growing team of talented scientists and developers that have made Torx possible. Their dedication to our customers and enthusiasm to make a fantastic product is inspiring. Great job!
The year to come
I am looking forward to 2022 with great excitement. We will be attending a selection of events in the late spring and summer of 2022 (see where to find us in our events schedule). We have many new features and improvements to bring to the platform to further streamline drug discovery chemistry. I'm looking forward to adding new team members to Torx Software, and welcoming even more customers to the platform.