Improving team working and information delivery across Design-Make-Test-Analyze: Spotlight on compound synthesis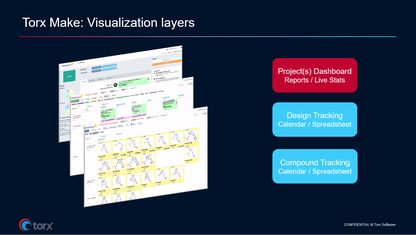 A business challenge facing chemistry teams is capturing ideas, prioritizing compounds for synthesis, planning and coordinating work allocation effectively, and delivering progress updates to the right people at the right time. 
Learn how to group and track compounds within design tickets, assign synthesis of single (or multiple) compounds to individuals, securely share selected compounds and contextual information with external partners, conduct collaborative exchanges, receive updates on changes to the designs and compounds in your project, and view detailed timelines of these status changes. In short, understand how easy it is to know the status of every project compound - in seconds.