Events
Increase productivity in your synthesis projects with real-time progress tracking


Abstract
Following the design step, chemists need to prioritize compounds for synthesis, coordinate allocation of work effectively, and deliver progress updates to the right people at the right time. Torx Make™ facilitates this by enabling synthetic chemistry teams to capture and manage all project compounds and contextual information in a single location, and allowing users to share progress in real-time without laborious reporting.
Learn how easy it is to know the status of every project compound and design in seconds, as we demonstrate how you can:
track compounds within design tickets
assign compounds to individuals
securely share selected information with collaborators
receive updates on changes to designs and compounds in your project
view detailed timelines of these status changes
capture outcomes from the design process that help your project to progress
About the presenter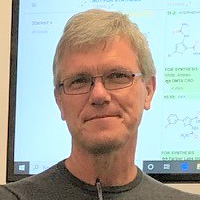 With a career spanning more than 25 years across academia and pharmaceutical R&D at AstraZeneca, David has embraced synthetic and medicinal chemistry, the development of chemical technologies, and science policy, to successfully shape R&D. As well as overseeing medicinal chemistry programs and implementing technology platforms, David was responsible for early discovery outsourcing.
His extensive experience, from working with collaborators world-wide to understanding successful partnering, enables early phase drug discovery companies to benefit from the business process efficiency tools he has helped develop at Torx Software and Elixir Software.