Events
From creation to registration: Tracking a new small molecule drug through design and synthesis


Abstract
In order to design and make the next best candidate in drug discovery, research chemists need to be able to locate key information quickly from a wealth of resources, including historical project knowledge and specialist expertise from within the team.
Torx® enables you to connect your network of team members and project data across all stages of the drug discovery process in a visual, web-based platform, so that you can make informed decisions quickly and confidently.
In this webinar, follow the discovery path of a new small molecule drug from ideation to synthesis within Torx. See how the platform fosters better communication between computational, medicinal and synthetic chemists, enabling research teams to:
Sketch optimal designs by accessing relevant 3D information
Gain immediate feedback remotely on proposed ideas via shared sessions
Prioritize and progress the best ideas into synthesis
Coordinate compound synthesis by allocating available internal and outsourced resources
About the presenters
Mari Goldsmith

Mari has over 20 years' experience in the pharmaceutical industry at Lilly, starting off in analytical chemistry, focusing mainly on purification using SFC and prep-LC-MS. Following the completion of her MChem via day release, she transitioned to medicinal chemistry working in therapeutic areas such as pain, endocrine and neuroscience, as well as two secondments in computational chemistry. Mari is now an Application Scientist at Torx Software, focusing on Torx Design and Torx Analyze. 
Simon Lanceron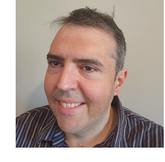 Simon has over 12 years' synthetic chemistry experience across industry and academia, including over 8 years as an insourced Contractor (Kelli Services) and CRO employee (AMRI), working in close collaboration with Eli Lilly Medicinal, Scale up and Analytical Chemistry teams. During his time on the Eli Lilly site, Simon worked on individual projects before moving onto an independent synthetic hub team that operated on multiple projects at different stages simultaneously. Now, as an Application Scientist at Torx Software, Simon focuses on Torx Make and Torx Test.